Party gets the holiday started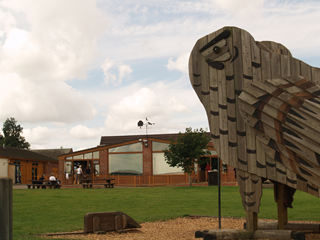 A party filled with fun and games and a varied choice of activities has been organised at Rosliston Forestry Centre to get the summer holidays off to a great start.
Everyone is invited to meet up with the Environmental Education Project team on the picnic area at the centre on Tuesday 25 July 2017 for an afternoon with options that include making a clay creature, enjoying a story, hunting for herbs and learning a bee dance.
Adventurous youngsters might prefer to join in with discovering what lies beneath the long grass, or for the more creative making a grass rainbow might be the ideal option.
Suitable for those aged from four to 12, the party starts at 2pm and costs £2.50 per child. There is no need to book - just turn up on the day. Children must be supervised by an adult.
Families and friends are welcome to bring a picnic and make the most of enjoying time together.
The following Tuesday (1 August 2017) will see the Environmental Education Team running pond-dipping sessions at Rosliston.
Details of these and lots of other things happening during the summer holidays can be found online at Rosliston Forestry Centre or environmental education, or tel: 01283 535039.
People can also keep up to date with environmental events and activities by following @roslistonenved on Twitter or Environmental Education at Rosliston Forestry Centre on Facebook.
21 July 2017