Thoughtless dog owners warned: "We're watching you"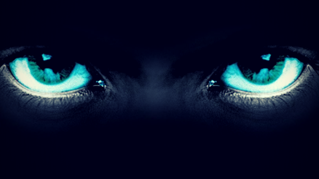 Irresponsible dog owners across South Derbyshire are being targeted in a new campaign which looks at cracking down on those who fail to "scoop the poop".
South Derbyshire District Council has joined forces with Keep Britain Tidy to launch the "We're Watching You" campaign, which aims to reduce dog fouling in hot spots across the District.
The campaign features glow in the dark posters which 'charge' up during the day using natural daylight and then glow in dark areas at night - especially where dog owners believe they can't be seen.
The signs are designed to be a glaring reminder to dog walkers that they need to pick up after their dog. They also encourage members of the public to be the Council's eyes and ears in spotting and reporting culprits.
Throughout the duration of the campaign, the sites will be monitored and action will be taken to reassure the 85% of South Derbyshire residents who say that dog mess is the most problematic environmental issue in their day-to-day lives.
A social media campaign will also prompt people to report dog-fouling on the Council's website, as well as provide information on how dog owners can be more responsible when out walking their dogs.
Keep Britain Tidy launched a pilot version of the campaign across 120 dog-fouling hotspots between December 2013 and March 2014. This social experiment showed a staggering average 46% reduction in dog fouling incidents.
The Council is now hoping to follow in its lead and reduce dog-fouling amongst those irresponsible dog owners that don't pick up after their pooch.
Anyone subsequently caught not picking up after their dog on public land will be hit with a £75 penalty notice.
Cllr Martyn Ford, Leader of South Derbyshire District Council said:
"Residents have expressed their concerns about dog fouling spoiling residential and scenic areas across South Derbyshire. The message is clear to dog owners - we're watching you and won't hesitate to take action if you fail to clean up after your dog.

"The vast majority of dog owners are responsible people, who habitually pick up after their dog and dispose of the poo bags correctly, either in the nearest bin or by taking home to put in their own household waste bin.

"We are thrilled to be working with environmental charity Keep Britain Tidy, and being a part of such a cutting-edge campaign."
Since 2008, it has been an offence not to pick up after your dog on any public land across the whole of South Derbyshire.
Although 90% of dog owners always pick up after their dog, the campaign hopes to raise awareness and let residents know that the Council's Safer Neighbourhood Wardens monitor, inspect and maintain areas on a regular basis to ensure that the District is clean for all to enjoy.
Residents are urged to report dog fouling and other environmental crimes on our website.
Click
HERE
to report an incident.
26 February 2019