Another flippin' fantastic Swadlincote Pancake Race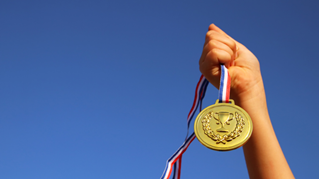 Competitors of all ages flocked to Swadlincote to put their flipping techniques to the test as part of the annual pancake races on Tuesday, February 25.
Congratulations to all of those taking part, including the winners:

Schools Races: Merlins House from Belmont Primary School
Mascot Races: Blue Watch Derbyshire Fire and Rescue
Team Races: Gold – IG Elements (Dolben's Divas)
Winner of the schools races Merlins House from Belmont Primary School with Kestrals House from Belmont Primary School as a runner-up.
The Swadlincote Pancake Races 2020 raised £123.50 in aid of Sports Relief.
More than 20 teams took part in the races and like previous years, united schools, businesses and members of the local community.
Taking home the gold in the adult races was IG Elements, with a time of 3:18. IG Masonry Support won silver, completing the course in 4:01.
Click here (pdf, 200kb) for the full list of winners, runners up, rankings and times.
27 February 2020