Chance to get a taste of a MasterChef experience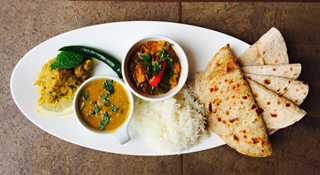 A South Derbyshire cookery school is the first in the UK to offer amateur chefs a chance to cook alongside previous MasterChef contestants.
Six former winners and finalists are coming to Seasoned Cookery School, based at Catton Hall, Walton-on-Trent.
Cooks can spend the day learning about the intricacies of Japanese food with 2012 finalist Andrew Kojima or the complex flavour combinations of Middle Eastern food with 2017 winner Saliha Ahmed Mahmood.
Focusing on each chef's favourite cuisine, cooks will be facing palette and skills tests as well as time challenges.
Seasoned Cookery School founder Clare Major said:
"We are delighted to be hosting these days for MasterChef and are privileged that this is the first time these experiences have been held.

"After an exciting day, with lots of great food to try, you'll leave with your own MasterChef apron and a goody bag - you might even leave fired up and ready to put your application in for the next series.

"Your cooking and presentation will definitely be moved up a notch by the end of the day and in addition to seeing incredible cooking skills up close, our chefs will also be happy to share with you their experiences of the whole MasterChef process."
Further information is available at www.seasonedcourses.com/Masterchef-cookery-courses or by telephoning 01283 711681.
22 November 2017