Dreamscheme up for award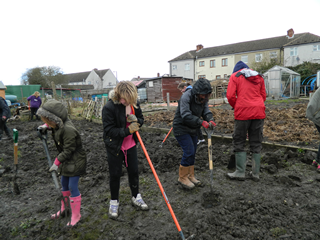 A South Derbyshire District Council project designed to engage young people has been shortlisted for a regional award.
The Dreamscheme project, which started in 2011, has helped give eight to 18-year-olds a chance to join a team and take part in activities that benefit the local community.
The scheme has been shortlisted in the Excellence in Youth Involvement category at the Central Tenant Participation Advisory Service (Tpas) Awards - an annual ceremony that commemorates inspirational success stories throughout the country.
The awards focus on giving deserved recognition to people going above and beyond in their communities.
Tpas promotes, supports and champions tenant involvement and empowerment across the UK.
The Dreamscheme was nominated for the award based on two successful projects in 2016 which focused on community involvement and the benefits of growing and using fresh fruit and vegetables from an allotment.
As part of the projects the Dreamscheme participants have been educated on how to cook healthy low cost meals and a workshop was run by a local tenant where the children got hands on and prepared and served meals to vulnerable people, many of which were homeless or isolated.
The young participants are rewarded for their hard work and commitment with points, which are used as payment towards a trip or activity.
Cllr Jim Hewlett, Chairman of South Derbyshire District Council's Housing and Community Services Committee, said: "The prestigious Tpas Awards are renowned for recognising the work of tenants, landlords and contractors throughout the country.
"Our Dreamscheme project has seen more than 40 young volunteers join over the years who have helped more than 50 tenants in the process.
"This scheme deserves this nomination and has not only given youngsters a place to have fun with their friends but also allows them to give something to their community."
Winners will be announced at The St Johns Hotel in Solihull on Friday 3 March 2017.
A "Go Grow" gardening club starts in March 2017 and aims to teach people of all ages how to grow their own produce.
The sessions will run fortnightly and anyone interested should contact Sharon Cole or Laurie Devitt tel: 01283 595803 or email: tp@southderbyshire.gov.uk
2 February 2017