Residents receive top job-hunting advice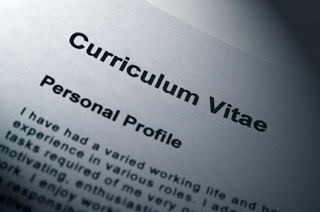 Those hoping to find a new career for the new year are to be given a helping hand thanks to a series of work club sessions.
Etwall Library is to open its doors to offer people help with CV writing, covering letters and application forms, as well as searching and applying for work online.
The drop-in sessions will be run by an expert tutor and are completely free to attend - similar ones already take place throughout South Derbyshire at various locations and have been funded by the South Derbyshire Partnership and through the Locality Public Health Plan for South Derbyshire, which is led by Derbyshire County Council.
The new sessions at Etwall Library will be held every Monday for four weeks starting on 23 January 2017 and with the last session on 13 February 2017. All sessions are on a drop in basis between 2pm and 4pm, however it is advised that anyone wanting support to help complete a CV should book an appointment by calling the Old Post Centre in Newhall tel: 01283 552263.
The library is also offering computer sessions from 2pm until 3.15pm and 3.30pm until 4.45pm on Wednesdays throughout January and February which aim to give people the help and advice they need to use a computer to its full potential.
Whether you need help bidding for council housing online, applying for benefits or finding work – these two sessions go hand-in-hand by helping you on your way to becoming an online pro.
Cllr Bob Wheeler, who is Chairman of the South Derbyshire Partnership, said: "The work club sessions are aimed at helping people get back into work and supporting residents in finding job opportunities, making good applications and performing well at interviews.
"We're very proud of the low unemployment rate in South Derbyshire and the work clubs have a track record of success in terms of helping residents into the growing number of job opportunities locally.
"Everyone is welcome at the sessions, which continue to equip people with vital skills."
Dave Allen, Derbyshire County Council's Cabinet Member for Health and Communities, said: "Derbyshire County Council is pleased to be working with South Derbyshire District Council and local organisations to support people in South Derbyshire back into training and employment.
"We are pleased to be funding local projects that provide vital skills and help for residents.
"These work club sessions offer a chance for people to brush up on key skills that will help them change jobs or make a move back into the world of work."
Anyone wishing to find out more information or book any appointments at the various work club sessions in Etwall, Newhall, Church Gresley, Swadlincote and Woodville should call the Old Post Centre in Newhall tel: 01283 552263.
Those wanting to find out more about the computer sessions should call Etwall Library tel: 01629 532633.
11 January 2017