Engineers to lead fun investigations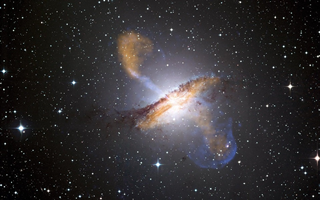 A team of Rolls-Royce engineers will lead some exciting investigations while tackling Rosliston Forestry Centre's 16-station science trail as part of a packed programme of Science Discovery Day activities in South Derbyshire.
There will also be the chance to get involved in simple experiments, meet weird and wonderful creatures brought along by Bugs 'n' Bones and learn about telescopes, space and solar observing with the Rosliston Astronomy Group.
Run by the Environmental Education Project, the event is suitable for all ages and everyone is welcome to join the family-friendly science-based fun activities.
Kate Allies, Environmental Education Project Manager for South Derbyshire District Council, said:
"Our Science Discovery Days have proved really memorable occasions in past years and we always learn something new.

"We look forward to welcoming our Rolls-Royce experts once again, who really help to bring science alive. It's all about having fun and finding out about how science applies to our everyday lives."
The team of engineers from Rolls-Royce is spending the week before the Discovery Day event at Rosliston, doing Science activities with local primary school pupils.
The Science Festival runs for five days and will give almost 500 pupils the chance to try hands-on rocket science and astronomy, among other topics. There is still some availability for schools and other groups on Tuesday 3 and Wednesday, October 4, 2017.
James Revell, Project Manager for Rolls-Royce, said:
"This is a great opportunity to help inspire the next generation of Engineers and Scientists whilst having fun at the same time. Over the course of the week we will have delivered six different Science, Technology, Engineering and Maths (STEM) related lessons which have been developed to meet the requirements of the National Curriculum.

At the Science Discovery day on the Saturday, I, and other volunteers from Rolls-Royce, will be putting on some of these activities in an informal and entertaining way for families"
The event will take place on Saturday, October 7, 2017 from 10.30am until 4pm and entry is free. There may be a small charge for some activities.
More information on the Science Discovery Day and Environmental Education Project sessions are available by telephoning 01283 535039 or emailing rosliston@south-derbys.gov.uk.
Alternatively, people can keep up-to-date with environmental events and activities by following @roslistonenved on Twitter or Environmental Education at Rosliston Forestry Centre on Facebook.
2 October 2017