Community Partnership Scheme grants still up for grabs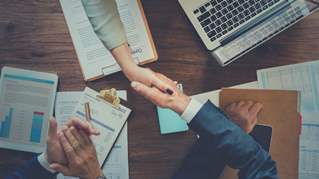 A bumper pot of funding is being made available to help community projects worth more than £2.5 million to get off the ground in South Derbyshire.
South Derbyshire District Council is providing a total of £217,983 to community groups, charities and voluntary organisations as part of its Community Partnership Scheme.
Between £1,983 and £25,000 has been awarded as matched funding to support 11 capital projects aiming to improve the quality of life for residents.
Successful applicants range from parish councils, schools and sporting groups to arts, heritage and environmental ventures.
The recipients are:
Findern Parish Council (£10,000) - to part fund the development of a BMX track for older children at King George V Playing Fields
Gresley Old Hall (£19,000) - to part fund a project to install solar electricity generation and more efficient heating.
Hatton Parish Council (£25,000) - to support the development of outdoor health and recreation at the QE11 field.
Hilton Village Hall (£20,000) - to part fund a project to improve the entryway to the hall.
Melbourne Tennis Club £20,000) - to part fund the development of new tennis courts.
Newton Solney Pre-School (£25,000) - to support the development of a new building to replace temporary accommodation.
Repton Village Hall (£25,000) - to contribute towards the building of a new village hall.
Shardlow Village Hall (£22,000) - to part fund upgrade works to improve accessibility to the building and toilets.
St Wilfred's Church, Barrow upon Trent (£25,000) - to part fund a project that will conserve and transform the building into a multi-use space that will allow greater community use.
Ticknall Village Hall (£1,980) - to support the refurbishment of the kitchen.
Woodville Parish Council (£25,000) - to contribute towards the development of new play facilities at Woodville Recreation Ground.
An Assessment Panel, made up of three Councillors, considered all applications and assessed them against set criteria.
Cllr Jim Hewlett, Chairman of Housing and Community Services at South Derbyshire District Council, said:
"The Community Partnership Scheme is designed to further build on South Derbyshire's reputation as an attractive place to live, work and visit.

"It is essential for the Council to work in partnership with organisations and groups to deliver services that benefit residents in every corner of the District.

"We're delighted to support those working hard to better the communities of South Derbyshire. This funding will make a real difference and help to take their projects from the drawing board to reality."
A total of £32,017 is still available through the Community Partnership Scheme for South Derbyshire groups and organisations to apply for.
Anyone who thinks they might benefit has until Thursday, December 13 to submit an application.
More information is available at www.southderbyshire.gov.uk or by contacting Community Partnership Officer Ian Hey on 01283 228741 or ian.hey@south-derbys.gov.uk.
6 December 2018