What happens when a business is awarded a low food hygiene rating?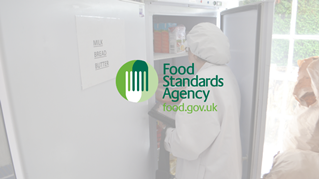 We regularly post on social media to celebrate businesses which achieve a high food hygiene rating. But what happens when we inspect a business that is awarded a low food hygiene rating?
A food hygiene rating is issued whenever we undertake a food hygiene inspection. At the inspection, the officer will check the following three elements:
How hygienically the food is handled – how it is prepared, cooked, re-heated, cooled and stored.
The physical condition of the business –including cleanliness, layout, lighting, ventilation, pest control and other facilities.
How the business manages ways of keeping food safe, looking at processes, training and systems to ensure good hygiene is maintained. The officer can then assess the level of confidence in standards being maintained in the future.
A rating between 0-5 is then given and the business has a right of appeal if they disagree with the rating.
Businesses which are given low ratings must make improvements to hygiene standards.
To help achieve this, our officers help food businesses with:
Providing advice and guidance to ensure improvements are made.
Advising when improvements need to be made.
Arranging another visit if the business has scored less than a 3 star rating.
In rare cases, where there is an imminent risk to public health, such as if food may be unsafe to eat, then the officer must act to ensure consumers are protected. This could result in stopping part of the business or closing it down completely until it is safe to recommence.
Formal action may be taken, such as serving improvement notices or in very serious cases, prosecution.
The 'right of reply' allows business owners to explain their actions to improve hygiene after a rating has been given as well as whether there was a particular circumstance at the time of the inspection.
These comments are posted with their rating at www.food.gov.uk/ratings. The business can also request a revisit when they have made the necessary improvements. If higher standards are being reached the food hygiene rating would be re-assessed at that point.
We work to ensure that public health is protected, and we also want every business to achieve a good food hygiene rating. We offer free advice to all businesses and would urge any business which has questions to contact us if they need any help
You can find out more about the rating scheme here - www.food.gov.uk/safety-hygiene/food-hygiene-rating-scheme and https://youtu.be/GBhp0iBy4oo.
14 September 2018