Green Flag success for parks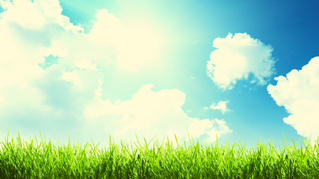 Church Gresley's Maurice Lea Memorial Park and Swadlincote's Eureka Park have been awarded coveted Green Flag Award status for 2019/20.
The scheme recognises and rewards well-managed parks and green spaces, setting the benchmark standard for the management of recreational outdoor spaces across the United Kingdom and around the world.
A wide range of events and activities are held on both parks, with Maurice Lea hosting the Festival of Leisure, which attracts more than 10,000 people each year. New this year has been Music in the Park events, leading to the grand finale of Proms in the Park.
Eureka Park, named after the coal seam which runs beneath it, has had a newly-created Memorial Garden added this year and is hosting regular events and activities throughout the summer including a Summer Space Chase Summer Reading Challenge with rocket craft activities.
Commenting on the successes, Cllr Andy Roberts, Chair of South Derbyshire District Council's Housing and Community Services Committee, said:
"We are delighted and honoured to receive two Green Flag Awards from Keep Britain Tidy this year.

"Our teams work tirelessly to continuously improve our green spaces and the variety of events and activities that take place in them so that everyone can enjoy them.

"We know how much green spaces matter to residents and visitors and these awards show Eureka and Maurice Lea are clean, attractive places with facilities that all ages can use to relax, play and enjoy."
Green Flag Award scheme manager Paul Todd added: "It's fantastic that we have more Green Flag Awards in the UK than ever before, joined this year by 126 international winners.
"Each flag honours the thousands of staff and volunteers who work tirelessly to maintain the high standards demanded by the Green Flag Award. We congratulate each and every winner on their fantastic achievement."
22 August 2019