Private hire driver found guilty of fraud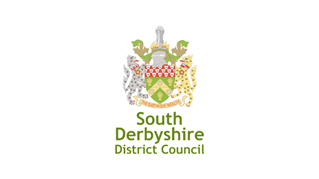 A private hire driver has been given a 12-month community order for failing to disclose his licence history.
Mr Ali Hassan, 35, was found guilty of fraud by false representation at Leicester Magistrates Court on Tuesday, December 5.
Hassan, of Patch Close, Burton-on-Trent, pleaded not guilty at his first hearing on Thursday, October 11, 2018, ahead of the above trial date being set.
Working in partnership, South Derbyshire District Council (SDDC) and North West Leicestershire District Council (NWLDC) each presented evidence in court against Hassan.
A NWLDC licensing officer, who previously worked at East Staffordshire Borough Council (ESBC) spotted Hassan submitting documents in support of his licensing application and later, discovered that on his application form, he had failed to disclose his licence history with ESBC.
Mr Hassan was also previously licensed with South Derbyshire District Council (SDDC). SDDC confirmed that Mr Hassan had similarly failed to declare his licensing history.
He had also failed to disclose, on his North West Leicestershire and South Derbyshire District Council private hire driver applications, that he had his licence revoked twice whilst licensed with East Staffordshire Borough Council.
Whilst being licensed with ESBC, Hassan failed to disclose a speeding offence which resulted in six penalty points on his licence. His undisclosed history also included a road traffic collision in which three people sustained injuries and for which Hassan received four penalty points.
Mr Hassan had his licence revoked with ESBC for falling asleep whilst driving young people as part of a school taxi contract.
Hassan was found guilty and handed a 12-month community order with a requirement of 100 hours of unpaid work, a victim surcharge of £85, and, due to his limited means, a contribution towards costs of £500.
If the community order is breached, he will be brought back to Court and could face prison.
Cllr Martyn Ford, Leader of the Council, said:
"Ensuring that private hire vehicles are properly licensed is part of our commitment to upholding safety standards in South Derbyshire.

"Private hire operators have a duty of care to their customers and must work with us to ensure they are meeting this requirement

"Working alongside North West Leicestershire District Council is a superb example of our continued partnership as we strive to tackle such behaviour."
More information about private hire licensing in South Derbyshire is available online at www.south-derbys.gov.uk/our-services/licensing.
25 January 2019