Tree dedication for Memorial Day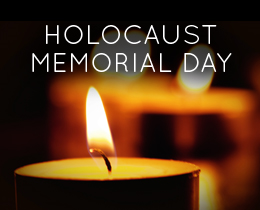 Members of the public are being invited to join South Derbyshire District Council Chairman Michael Stanton for a ceremony to mark Holocaust Memorial Day.
This year will continue what has become a traditional tribute in the District, with the dedication of a walnut tree at Rosliston Forestry Centre at 10:30am on Thursday, January 31st.
The first tree to be dedicated by the Council was a silver birch back in in 2002.
This year, the Holocaust Memorial Day Trust has chosen 'Torn from Home' as the theme for the day, encouraging people to reflect on how the enforced loss of a safe place to call 'home' is part of the trauma faced by anyone experiencing persecution and genocide.
Cllr Stanton said: "Holocaust Memorial Day marks the liberation of Auschwitz-Birkenau, the largest Nazi death camp.

"This year the ceremony offers a chance to reflect how 'home' usually means a place of safety, comfort and security and what happens when people are driven out of their homes as a result of persecution or the threat of genocide. We must also remember the continuing difficulties survivors face as they try to find and build new homes when the genocide is over.

"We encourage the public to join us to reflect on the Holocaust and other genocides that have taken place since, in locations such as Cambodia, Rwanda, Bosnia and Darfur."
Anyone who would like to attend the ceremony should meet in the main foyer of Rosliston's visitor centre at 10.15am.
The Holocaust Memorial Day Trust is the charity that promotes and supports Holocaust Memorial Day (HMD).
HMD has taken place in the UK since 2001, with more than 2,400 activities taking place across the nation on or around January 27 each year.
24 January 2019