Careers opportunities for young people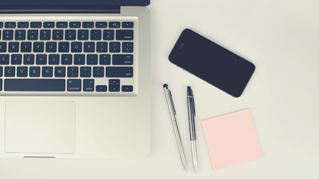 Young people attending this year's South Derbyshire Skills and Careers Event will have a chance to try hands-on job-related skills across a huge range of careers.
The event will also allow them to find out about job opportunities in the area and to meet local employers.
A wide variety of businesses and organisations are taking part in this year's event, which will be part of the Festival of Leisure on Saturday, June 29 in Maurice Lea Park, Church Gresley.
Open between 12.30pm and 5pm, the event will allow 11 to 24-year-olds to learn more about industries such as construction, engineering, health, hospitability, lifestyle, digital, and technology.
Expert careers advice, work experience opportunities and information about apprenticeships will also be on offer.
Cllr Martyn Ford, Leader of South Derbyshire District Council, said:
"The Skills and Careers Event offers the perfect opportunity for young people to connect with businesses and learn more about future careers in South Derbyshire and beyond.

"As well as enabling attendees to try something they have never done before, there will be a range of workshops for young people and their parents to find out more about apprenticeships, T-Levels and all-important employer expectations.

"Information and guidance for all circumstances, from those who have left school/college to those looking for a job with training, will be catered for in one place."
The event is free to attend and open to all to drop-in. Those visiting can also win a Nintendo Switch with game. To be in with a chance of winning, attendees should bring their invitation or complete a flyer on the day and enter it into the free prize draw.
The event, sponsored by St Modwen Homes, is organised by South Derbyshire District Council, Burton and South Derbyshire College, William Allitt School and the Department for Work and Pensions.
Employers who would like to book a stand or anyone wanting further information about the event should telephone 01283 595791.

19 June 2019