Cultural sites urged to register for Hello Heritage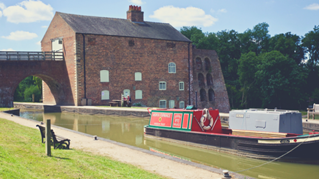 Local heritage sites are being invited to register for Hello Heritage – a fortnight of unique cultural events taking place across South Derbyshire and North West Leicestershire.
Organised by South Derbyshire District Council (SDDC) and North West Leicestershire District Council (NWLDC) and all of the participating locations, venues and groups, the fortnight of heritage fun has something for everyone, for free, between Saturday, September 7 and Sunday, September 22.
Gail Archer, Swadlincote Tourist Information Manager said:
"We're excited to showcase the area's rich culture and heritage. There is a story waiting to be discovered around every corner and we are sure that residents of all ages will find something that inspires them to learn more about what's on their doorstep.

"We're calling out to local venues and groups to be a part of this fantastic opportunity. Those who wish to take part will have the unique opportunity to showcase their rich, cultural sites through various platforms such as our websites, local traditional media and social media. It will also potentially open up further opportunities in attracting more volunteers to keep these sites thriving for future generations to enjoy.

"We want to hear your ideas and thoughts on what you might be able to offer during our Hello Heritage fortnight. All ideas are welcome!"
All those that take part will be put onto a Hello Heritage Map which will be distributed out across the area including the Tourist Information Centres.
The deadline for entries is Friday, June 14.
For more information, or if you would like to take part as a participant, please email Katherine Stanley: katherine.stanley@nwleicestershire.gov.uk on 01530 454767 and/or Gail Archer: gail.archer@sharpespotterymuseum.org.uk on 01283 222848.
5 June 2019