Registration lines now open for Liberation Day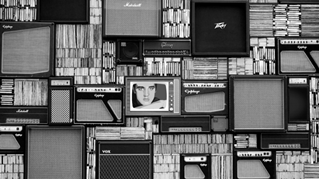 South Derbyshire's over-60s are in for a Rock 'n Rollin time at this year's popular annual event – now in its 16th year!
Come along and seek advice from the experts on Health and Wellbeing and Community Safety services; meet up with friends and join in with the activities – you can even brush off your dancing shoes and take to the floor with music from the 1950's Rock 'n Roll era!
The Safer South Derbyshire Partnership will be hosting the fun and frivolity on Wednesday, May 15 which will take place from 10am to 2.30pm at Gresley Old Hall, Gresley Wood Road.
Chris Smith, Communities Manager for the Safer South Derbyshire Partnership, said:
"It's fantastic to see the generations come together to have fun in a relaxed atmosphere and access advice on how to stay safe, active and healthy, as well as find local services that might be of benefit. We are looking forward to welcoming everyone."
On the day a host of exhibitors will be on hand to give out information on a range of topics including fire safety, mobility, fitness, reducing the fear of crime, health, how to deal with doorstep callers and much more.
Pupils from secondary schools in South Derbyshire will also be there to meet and greet guests, offering their assistance and ensuring the day runs smoothly.
Free parking is available at the venue and local Midland Classic bus routes pass by regularly.
Transport to and from the event can be provided without charge for those who need it and a free lunch will also be on offer.
6 March 2019