Essential grass cutting work to be carried out in South Derbyshire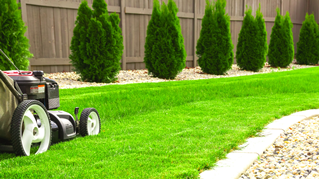 Essential grass cutting work is set to begin in South Derbyshire this spring.
South Derbyshire District Council will begin the work in the next few weeks to ensure grass verges, parks and cemeteries continue to be maintained to ensure the safety of residents.
It is essential to cut grass around council homes where elderly and vulnerable residents are self-isolating. These people may take exercise in the immediate area around their homes and overgrown grass could cause a fall and serious injury.
People are also using parks to walk, run and cycle for their allotted period of exercise specified by the Government's social distancing measures. It is important to ensure pathways are kept clear so that people can use them for exercise and remain at least two metres apart.
It is necessary for cemeteries to be maintained to ensure burial ceremonies can continue to take place.
Although there is less traffic on the roads, visibility specifically around junctions must be maintained for highway safety.
Councillor Andrew MacPherson, Chairman of South Derbyshire District Council's Environmental and Development Services Committee, said:

"With social distancing measures remaining in place it is important that we work to make sure the grass in South Derbyshire continues to be maintained to keep people safe."
Measures have also been put in place to ensure staff carrying out the grass cutting do so safely and observe social distancing guidelines at all times.
For more information on how services are affected by coronavirus (COVID-19), visit: www.southderbyshire.gov.uk.
20 April 2020