South Derbyshire businesses can submit their claims for COVID-19 grants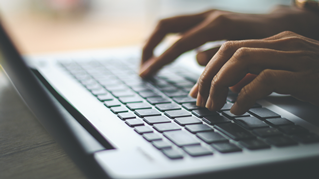 Businesses in South Derbyshire affected by coronavirus (COVID-19) can submit their claims to the COVID-19 grants announced by the Government earlier this month.
South Derbyshire District Council is administering two COVID-19 grants to local businesses.
The first is a £10,000 grant for businesses that are either in receipt of, or eligible for, small business rate relief or rural rate relief.
The second is a grant of either £10,000 or £25,000 for retail, hospitality and leisure businesses that are eligible for the business rate holiday under the expanded retail discount scheme.
Councillor Martyn Ford, South Derbyshire District Council's leader, said:
"We are writing to all our eligible businesses this week to explain how to claim the grant. To claim the grant businesses need to complete the online form on our website, which went live today.

"We have been working with Government to put in place a robust process to distribute the grants and to make it as easy as possible for businesses to claim the money. We received the final briefing on the information we need to collect on Friday, and we are pleased our form has gone live today. We understand this is a worrying time and we are grateful to businesses for their patience."
The amount of a grant a business will receive will depend on their premises rateable value. Premises with a rateable value of up to £15,000 will receive a grant of £10,000. Premises with a rateable value of between £15,001 and £50,999 will receive a grant of £25,000.
Businesses who do not receive a letter can still fill in the claim form at www.southderbyshire.gov.uk/businessgrants or if they have any queries, they can contact the council at business.grants@southderbyshire.gov.uk.
Premises with rateable values of £51,000 and over are not eligible for the grant. The grants are also not available for premises occupied for personal use, car parks and parking spaces and businesses that were in liquidation or dissolved as of 11 March 2020. To find out more, including the full eligibility criteria for the grants, please visit www.southderbyshire.gov.uk/businessgrants.
The council has also issued new bills to eligible businesses across the district that confirms the Government's business rates holiday for retail, hospitality and leisure businesses in England for the 2020 to 2021 tax year. The new bills will show that eligible businesses will pay no business rates this financial year.
The reliefs and grants are part of a package of Government support for businesses, the self-employed and particular sectors - this ranges from grants and loans to business rate holidays and deferment of taxes. Details continue to be released and the latest information can be found at www.gov.uk.
7 April 2020