Careline service rated highly by users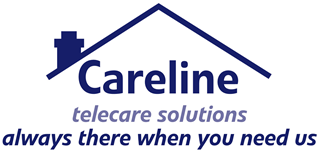 The annual survey of service users returned responses which included…
89% of respondents satisfied with the time taken to answer a call
87% said Careline operators were re-assuring, polite or helpful
80% said the service was either 'very good' or 'good' value for money.
94% said they would recommend the service to friends and family
Careline is a personal alarm system that allows users to get help at the press of a button, round the clock, 365 days a year. It can also provide medical information for health professionals so that correct care can be given.
Careline has been at the fore-front of the community alarm service in South Derbyshire for more than two decades, providing reassurance to individuals and their families. Careline gives greater independence, peace of mind and security, enabling people to live independently in their own homes. It serves a broad range of clients of all ages and with a variety of lifestyles.
A total of 689 surveys were sent to service users with over half completed and returned.
Councillor Daniel Pegg, Chairman of South Derbyshire District Council's Housing and Community Services Committee said: "This annual survey has once again shown how valued the Careline service is in South Derbyshire. We are very happy to hear how reassuring it is to so many older and vulnerable members of the community to be able to summon help at the push of a button. This reassurance has proved even more important during the uncertain times we are currently living in."
17 November 2020