Update on Christmas events in South Derbyshire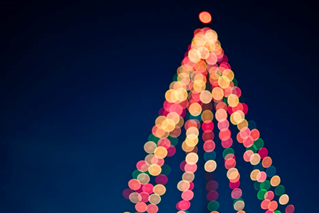 South Derbyshire's usual Christmas lights events will not take place this year to protect the safety of residents and visitors during the coronavirus (COVID-19) pandemic.
With restrictions on social gatherings in place, it is not possible to hold the usual Christmas lights switch on and fireworks event in Swadlincote.
Despite this, South Derbyshire District Council will continue to support the local economy over the festive season with Christmas trees and Christmas lights to spread Christmas cheer.
Swadlincote and Melbourne markets will also be continuing to offer some of the finest local produce and gift ideas in the run-up to Christmas.
Councillor Martyn Ford, South Derbyshire District Council's Leader, said: "We have been holding off making the difficult decision to cancel the annual Christmas events until the last possible moment hoping that matters might improve.
"But with the number of COVID-19 cases rising, it leaves us no choice but to cancel due to the restrictions on social gatherings as the safety of our residents and visitors is of paramount importance.
"Although we cannot hold these events, Christmas is definitely not cancelled: our markets and local traders will be open in the lead-up to Christmas and we will announce further details in the coming weeks."
The Council is also working on developing interactive online content during December. Further information will be made available shortly.
16 October 2020