Email scam warning for South Derbyshire residents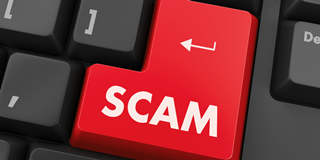 People have reported receiving an email from GOV.UK telling them there has been a grant issued and asking them to click on a link to give information for the claim to be issued.
THIS IS A PHISHING SCAM
Do not click on the link and do not give your bank details.
If you receive one of these emails, you should forward it to: report@phishing.gov.uk.
More information is available on the Action Fraud website.
4 September 2020