Grants available for Green Homes in South Derbyshire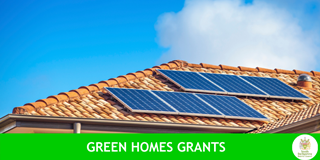 Homeowners and landlords in South Derbyshire can apply for a voucher towards the cost of home improvements to cut carbon emissions and save up to £600 a year on energy bills.
The Government will provide a voucher that covers up to two thirds of the cost of qualifying improvements to eligible homes up to a maximum of £5,000.
Homes where the homeowner or another member of the household receive certain benefits may be eligible for a higher level of subsidy of up to 100 per cent of the cost of the improvements.
The maximum value of these voucher is £10,000. Landlords cannot apply for the low-income part of the scheme.
Councillor Daniel Pegg, Chairman of South Derbyshire District Council's Housing and Community Services Committee, said: "We'd encourage all homeowners and landlords in South Derbyshire to apply for a voucher towards the cost of improvements to their homes including cavity wall insulation, draught proofing and double glazing.
"Improvements such as these will improve the value of their homes as well as reducing their carbon emissions."
Homeowners and landlords can check they are eligible and apply online for a grant by visiting: www.simpleenergyadvice.org.uk.
The voucher must be redeemed and all improvements carried out by 31 March 2021.
28 September 2020