Locals encouraged to get 'Easter Active'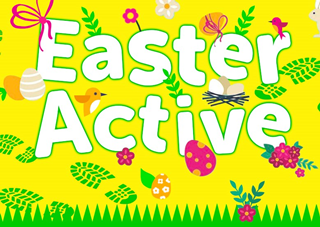 Local people are being encouraged to get out and active over the Easter holidays with a great collection of walks, guides and pursuits across South Derbyshire.
Although many attractions and visitor sites will be forced to remain closed over the holidays, South Derbyshire District Council's Easter Active picks out the best local trails and walks and sports that can be enjoyed, right on the doorstep.
All the information has been gathered on the Council's website at Easter Active | South Derbyshire District Council
Here you will find:
Ideas on how to make your walk into a healthy challenge
Suggestions for adding a little extra fun to a family walk
Teddy Walks which explore a wide range of parks and woodlands
A Poppy Trail which includes plenty of local history
Woodland trails and orienteering challenges
A Wildlife Watch Easter Animal Egg Hunt
Information on all the outdoor sports available in local parks
…and much more.
South Derbyshire District Council's Strategic Director, Service Delivery, Allison Thomas, said: "The idea behind Easter Active is to remind local people just what they can do now Covid restrictions have been eased and at the same time highlight the many fantastic and inspiring locations and facilities we have around the District.
"While encouraging people to get out and active this Easter we would also like to remind everyone that it is still important to observe social distancing at all times and stay safe while having a great time."
1 April 2021