Leave out your bin the night before collction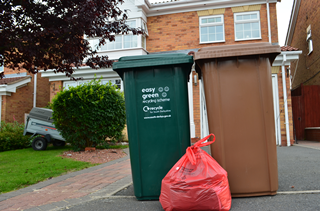 South Derbyshire residents are asked to leave out their bins the night before they are due to be collected next week.
With record temperatures forecast week commencing 18 July, South Derbyshire District Council staff will be out earlier than usual to carry out the usual bin collections to avoid the hottest part of the day.
All green, brown and black bin collections are due to be carried out on the usual collection days.
Thank you for your patience.
14 July 2022