Delays to bin collections in South Derbyshire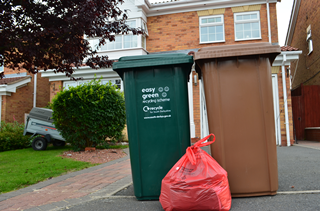 ** Last updated Wednesday 22 June, 2pm **
We are currently experiencing delays to bin collections in South Derbyshire due to staff sickness.
Our staff are working hard to carry out bin collections as quickly as possible.
Please leave your bin out on its usual collection day and leave your bin out until it is collected.
Thank you for your patience.
22 June 2022