Maximise Your Brand Worshop - Tuesday, January 15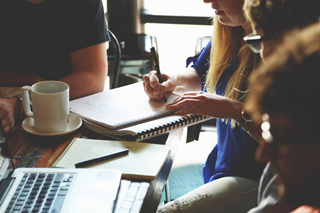 Date: Tuesday, January 15
Time: 9am - 12:30am
Venue: Sharpe's Pottery Museum, 23 West Street, Swadlincote DE11 9DG
Cost: Free
This workshop is delivered in partnership between South Derbyshire District Council and D2N2 Growth Hub. It is part-funded by the European Regional Development Fund.
This informative and interactive workshop will help you define your brand, and show you how to use the tools of branding to elevate your message, engage more customers, and grow your business.It's never been easier than it is now to build a brand. But without a strategic plan, and without a coherent message that engages and resonates with your customers, your brand and marketing efforts will count for little.
If you're trying to build your brand but you don't know where to start, or looking to step up your existing branding, this workshop is ideal for you.
Workshop Covers:
What are Brands?
How Brands add value
Brand positioning
Customer analysis
Defining your purpose
Brand alignment
Branding toolkit
Who should attend?
This workshop is open to small and medium-sized businesses based in Derby, Derbyshire, Nottingham and Nottinghamshire.
Agenda
9am - 9.30am: Arrival, tea and coffee and networking
9.30am: Introduction to D2N2 Growth Hub
9.40am: Workshop presentation, Andy Cogdon
10.45am: Tea and Coffee break
11am: Workshop presentation, Andy Cogdon
12 - 12.30pm: Finish
About the Speaker: Andy Cogdon, Brand Consultant
Andy is an independent brand strategist who helps guide business and organisational leaders through the process of brand creation and development. Andy is from Derby and has a passion to see small businesses grow and succeed.
http://www.linkedin.com/in/andycogdon (opens in new window)
ERDF
This event is part-funded via the European Regional Development Fund, therefore we are required to evidence that you are a small to medium enterprise.

There will be a couple of forms that will need to be completed either prior to the event or on the day and these will be sent to you once you have registered. One form is to ensure you are a small to medium enterprise, the second is to capture any business support you have received over the last 3 years to ensure you haven't exceeded €200,000. If you have previously completed these forms at a Growth Hub event you will not have to complete another set.
20 December 2018