Integrating Social Media Into Your Business (Two-day Action Planning Workshop)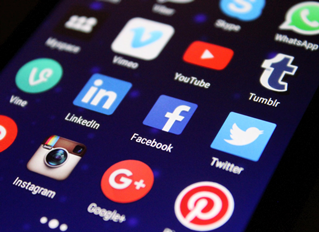 July 24, 2018 and July 31, 2018 - 9.00am until 4.30pm.
Mercure, Newton Park Hotel, Newton Solney, Burton-On-Trent DE15 0SS
Nowadays it's highly likely that you'll have used some form of social media on a personal level – but what are the benefits of social media for business?
From Facebook to Twitter, through to LinkedIn, Google+, YouTube, Pinterest and blogs, businesses across the world are utilising social networks to raise brand awareness, manage their reputation and most importantly of all – gain new customers.
Social media can work for your business too, all you need are the right strategies and objectives, a knowledge of how to create powerful and effective content, the ability to monitor the results and the tools to analyse, and your Digital Growth Programme - social media experts have pieced together this two day workshop to enable you to do exactly that.
For further information, please visit: https://www.ebusinessclub.biz/Events/integrating-social-media-into-your-business-2-day-action-planning-workshop-/5523?OccId=9211
14 June 2018