Understanding the importance of interior design for the visitor economy - Wednesday, January 29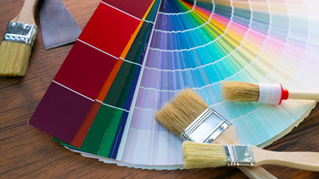 This exciting new workshop looks at the importance of interior design for visitor economy businesses and accommodation providers. It takes place on Wednesday, January 29 at The Dragon, Willington, Derby, DE65 6BP between 9:30am - 4:30pm.
The workshop will cover a basic introduction to interior design and will look at colour and how colour can influence our perceptions and mood. We will look in detail at the key elements to make your accommodation / visitor economy business stand out from the crowd whatever the available budget
To attend this event you will need to complete an SME form prior to attending the evening (even if you have previously completed one as part of Phase 1). The form will require an original signature so unfortunately we are unable to accept scanned e-mailed copies.
The SME form can be found at:
https://www.visitpeakdistrict.com/industry/business-support/erdf-project-phase-2/sme-enrolment-form
Please complete and return the form to:
Marketing Peak District & Derbyshire, East Midlands Chamber, Commerce House, Millennium Way, Chesterfield, Derbyshire, S41 8ND no later than 5 days prior to the event to secure your free place.
Click
HERE
for more information.
17 December 2019