Burton Upon Trent Job Fair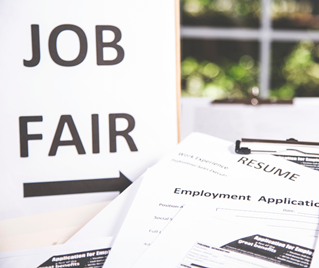 A jobs fair is to be held at The Town Hall in Burton upon Trent on Thursday, 30 June 2022, between 9.30am – 12.30pm.
The event will offer training opportunities, access to support agencies and job vacancies from a range of employers.
More than 40 employers and organisations from across East Staffordshire and South Derbyshire have already been confirmed, including The Football Association, F Brazil, First Fence, IVC Brunel Healthcare and Unipart (Mercia Park). For further information and for employers wishing to exhibit can book a stand 07825 934207.
The Jobs Fair is being organised by the Way to Work Partnership, including the Burton Albion Community Trust, Burton & District Chamber of Commerce, Burton and South Derbyshire College, the Department of Work and Pensions and the local authorities. The event is being supported by Hilton at St George's Park.
The previous event in Swadlincote attracted over 250 people looking for work, with excellent feedback from jobseekers and employers alike. 199 jobseekers completed a job application on the day, 81 jobseekers left the event with an interview offer - and 3 even received job offers before leaving! We are expecting the next event in Burton to be even more successful.
20 June 2022