Business Start Up Event for Ukrainian Refugees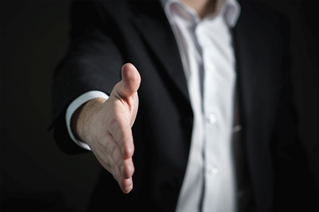 The South Derbyshire Business Advice Service is hosting an event for Ukrainian refugees who are interested in starting their own business.
It will be an opportunity to meet local business support agencies, network with other members of the Ukrainian community, and find out more about running a business in South Derbyshire.
The event will take place on Monday 17 October 2022, between 10.30-13.30 in Melbourne. Minibus transport will be available from Repton and Swadlincote.
The event and the transport are free of charge. Hosts, friends and others who can help with interpretation are very welcome.
The event is aimed at those who are considering self-employment or looking to establish their business in the UK.
David Richards, Business Adviser at the South Derbyshire Business Advice Service, said: "This is a great opportunity for individuals and businesses to find out about the advice and support that's on offer, to explore financial assistance, and to ask questions."
To attend contact: business@southderbyshire.gov.uk or telephone 01283 595 791.
The South Derbyshire Business Advice Service is funded by South Derbyshire District Council.
5 October 2022