Rosliston Forestry Centre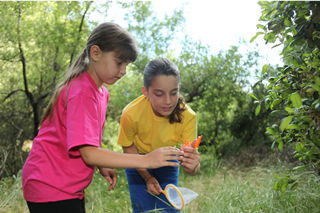 Wildlife Watch Easter Animal Egg Hunt - Explore the site and learn all about animals that lay eggs, it is not just birds! Self-led trails can be purchased for £2 from the Visitor Centre between 10am to 2pm each day between 6th to the 18th April.
General walks:
Head off on your own or join one of our special guided walks. Either way, Rosliston is a delight to explore on foot.
Perfect for dog-walking or holiday walking, step out and take to one of our trails or follow a woodland walk.
Choose how far you want to go and what type of landscape you want to see by following one of our way-marked walks.
There's also an annual programme of walks, including a series of themed trails throughout the summer.
The walks at Rosliston form part of The National Forest Way