Active adults
Whatever your age or ability, there is something to help everyone be active and to have fun at the same time.
Here's a taster of some of the options on offer in South Derbyshire:
Tai chi - combining deep breathing and relaxation with slow and gentle movements, tai chi helps to reduce stress, improve balance and general mobility and increase muscle strength in the legs. Get Active in The Forest delivers weekly sessions for beginners and intermediates from 3pm on Tuesdays at Rosliston Forestry Centre.
Strictly No Falling (pdf, 86kb) - this community based exercise programme supports people who have fallen or are at risk of falling to improve their strength, balance and coordination. Structured sessions are delivered from community venues by Age UK Derby and Derbyshire in partnership with Derbyshire Community Health Services NHS Trust.
Walking Football - the craze that is sweeping the country. It is exactly like football but with one difference - NO jogging, just walking. It is available at Pingle School in Swadlincote from 7pm on Mondays and Etwall Leisure Centre from 6pm on Tuesdays.
Just play and Back to Netball - there's a range of opportunities for people just wanting to play netball in an informal and social setting. Get together with a group of like-minded people and have a game. Sessions are held at the following times and locations:
Mondays from 7pm at Melbourne Sports Park
Tuesdays from 7pm at Etwall Leisure Centre
Thursdays from 6pm at the Green Bank Leisure Centre in Swadlincote
Check out our walking, cycling, jogging and parkrun and park pages, along with our adult activities brochure, (pdf, 5.6mb) for plenty more ideas.
Further details about times and venues can be found in our events and activities.
If you want help and support to stop smoking, lose weight, become more active, or improve your diet or overall wellbeing, Live Life Better Derbyshire can help you to make the changes needed to improve the way you feel now and in the future.
Well for Winter
The winter months can be tough, perhaps this year more than ever. Low temperatures and shorter days can lead us to stay indoors more, move less and detach from normal activities.
But there are things we can do to adapt, look ahead and make positive changes to reduce the pressures of winter. Well for Winter is a campaign led by Shift which aims to inspire individuals and communities. The Well for Winter pdf booklet is a great place to start – download it here (pdf, 6.2mb).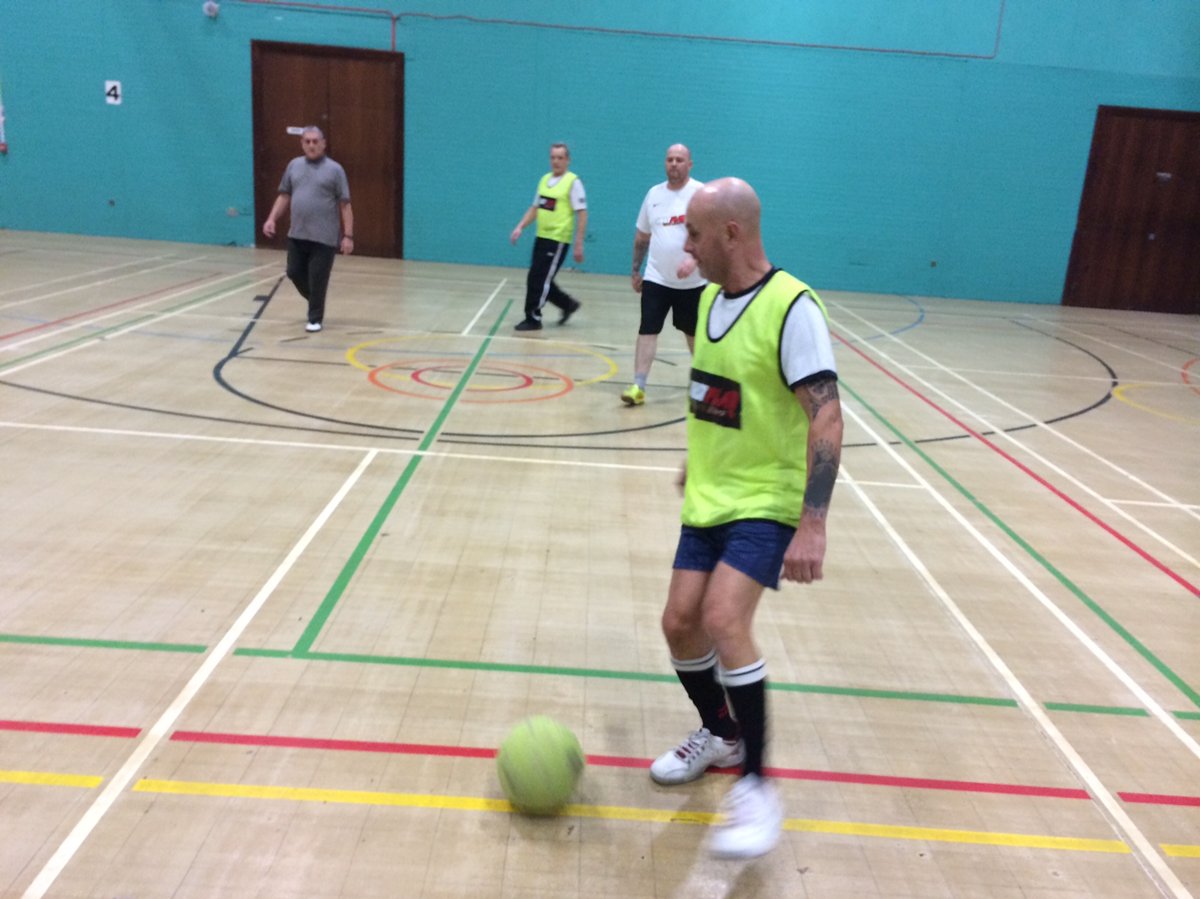 Support for elderly and vulnerable residents
Active at Home Booklet (pdf, 3.7mb)
Self-quarantining and new government measures have now meant that many individuals and families across Derbyshire now need to look at alternative ways of getting physical exercise.
As a team and a wider community, we're trying to build activity into our day as much as possible, and supporting those around us to be active in a way that suits them.
For help for those looking for ideas on how to stay active during this period, visit the Active Derbyshire website.
Live Stronger for Longer Booklet (pdf, 5.9mb)
The document below gives loads of tips and advice on how to stay independent and things you can do to prevent falls. Includes exercises and how to get up correctly if you do fall.
Falls are not an inevitable part of getting older. Anyone can have a fall but older people who fall are more likely to end up in hospital.
This booklet will help you assess your risk of having a fall and by taking our Super Six Challenge to help you LIVE STRONGER FOR LONGER.
For more information, visit the Age UK website.