Online Council Tax guide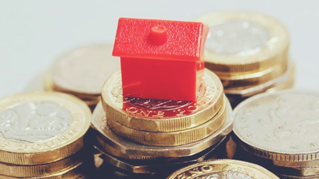 Everything South Derbyshire residents need to know about their 2019-20 Council Tax bill is now available on the District Council's website.
Bills will start to hit doormats this week and will feature full details of how to make payments as well as information about any outstanding balance from the previous year.
Residents can also use the website to set up a Direct Debit and make payments online at www.southderbyshire.gov.uk/waystopay. Alternatively, they can call a 24-hour automated pay line on 01283 595865.
Those planning to make a payment at the Council's Civic Offices in Swadlincote will be required to do so by cash or card using one of two payment machines and will need their unique Council Tax reference number, which can be found at the top of their bill.
Cllr Martyn Ford, Leader of the District Council, said:
"Annual billing is always a busy time of year in the Customer Services department at the Civic Offices, so we have put together this online guide to help keep telephone and payment machine queues to a minimum and further improve the process for our residents.

"The easiest way for people to pay is to set up a Direct Debit, while they can also pay online or by calling the automated pay line at any time of the day."
The District Council is increasing Council Tax by 1.95 per cent for 2019-20, it means that a Band D property, taken as the average, will see an increase in South Derbyshire District Council's precept of £3, to £162 per year in 2019-20. This is higher in those areas where Parish Councils also levy a Precept.
The District Council's charge adds up to less than 10 per cent of the total Band D bill of £1,778 in 2019-20 for South Derbyshire householders.
Other parts of the bill are made up of charges by Derbyshire County Council, Derbyshire Fire and Rescue Service and the Derbyshire Police and Crime Commissioner. They are all increasing Council Tax levels for the coming year.
A full breakdown of how to understand the South Derbyshire bill is now live at www.southderbyshire.gov.uk/yourbill.
Our Council Tax guide for 2019/20 (pdf, 1.7mb) (pdf, 1.7mb) shows how your money is constantly being invested in the District.
11 March 2019