Disruption to some green bin collections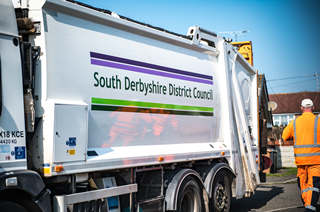 Due to a vehicle breakdown, a number of streets in Mickleover did not have their green bins collected on Monday, 5 December.
A similar failure has occured today (Tuesday, 6 December) affected parts of Stenson Fields and Willington.
Residents who are affected are advised to leave their green bin out for collection - which will be completed by the end of the week.
Apologies for any inconvenience caused.
The Mickleover streets which are awaiting green bin collections:
Alport Road
Amber Drive
Bain Gardens
Blyth Gardens
Burbage Drive
Cherwell Drive
Claydon Street
Darwen Close
Ecclesbourne Lane
Harper Drive
Henmore Crescent
Isla Close
Kensey Road
Kinglas Drive
Laban Drive
Meon Close
Regents Drive
Selby Drive
Trent Way
6 December 2022