Business grants launched to help local firms prosper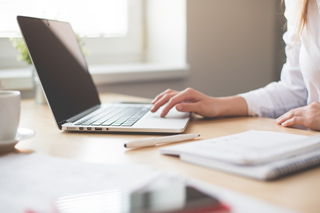 Ambitious businesses across South Derbyshire are being given a helping hand to grow and prosper through a newly launched grant scheme.
The Derbyshire Business Support Grant Scheme aims to help established firms and those starting up to invest and create new jobs by offering capital and revenue project funding, whether they are looking to expand or relocate, develop new skills or diversify into new markets.
Grants range from £2,000 to £50,000 and are designed to help businesses become more productive and competitive. These cover a maximum of 50 per cent of the total eligible project costs.
Cllr Martyn Ford, Leader of South Derbyshire District Council, said:
"South Derbyshire is renowned for being a District that is open for business and this vital funding will allow companies and enterprises to put their ideas into action.

"We want to encourage and help small and medium-sized firms to flourish, creating new jobs and helping to drive our local economy.

"The Business Support Grant Scheme is an exciting way for entrepreneurs to take the next step along the pathway to success."
Grants are available to sole traders, partnerships, limited companies and social enterprises that are liable or will be liable to pay Business Rates. Businesses can measure success through achievements such as increased turnover, diversification into different markets and new contracts.
The Derbyshire Business Support Grant Scheme is funded from Business Rates collected in South Derbyshire and elsewhere in the County. It is administered by Derby City Council.
To apply for a grant, please visit www.derby.gov.uk/degf and complete an Expression of Interest form.
Advice on the new grant scheme and all other business matters is available through the independent South Derbyshire Business Advice Service, along with support for entrepreneurs on everything from creating a business plan and researching the market to finding finance and recruiting staff.
Appointments can be made at www.south-derbys.gov.uk or by telephoning 01283 595791.
26 November 2018