Developing Effective Content for the Web - Wednesday, March 13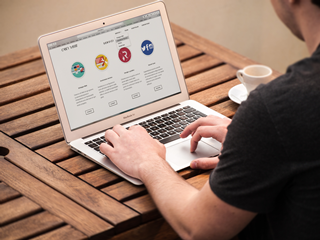 | | |
| --- | --- |
| Host: | Digital Growth Programme |
| Venue: | Calke Abbey, Derby, DE73 7LE |
| Date: | Wednesday, March 13, 2019 |
| Time: | 9am - 4.30pm |
| Cost: | Free |
Create fresh, unique and interesting content for your website that engages and inspires.
Content is King, in all forms, from the visuals you present to the words that represent your business. Everything matters from a marketing point of view.
Discover how to create content that achieves your business objectives, whether that's brand promotion or explicit sales. With the help of Digital Growth Programme Consultants, you'll gain knowledge of how different kinds of content – across a broad range of platforms – are best implemented for a specific purpose and the available software to get it done.
Workshop programme will cover:
Web content that 'works' – Gain insight into knowing what's going to appeal to your audience and how to get those elusive visitors to sign-up or buy from you.
Graphic design and page structuring – Learn about software you can use to construct attractive visuals that resonate with your target audience and re-enforce brand identity.
Create effective content – Discover new tools to help create engaging and effective content that keeps your visitors interested and elicits the required audience response.
Making the most of technology – We'll give you information to benefit your web content effectiveness to help you get your message out there loud and clear.
Creating effective landing pages – Learn about these powerful online marketing tools and how you can use them to advantage your business.
Make the most of your audio, visual and social media opportunities – Creating effective web content is much more than just about content on your website. We'll help you to get the most out of the many free resources that are available for effective online marketing purposes.
Workshop outcome:
Delegates will gain valuable insight into developing effective web content, to benefit their business goals. You will leave this workshop with a greater knowledge of what works on the web and how to structure your content to gain the most from your online presence.
Event Eligibility:
In order to attend this fully funded event your organisation must have registered and have been verified as eligible to receive support through the Digital Growth Programme. The process of registration is quick and easy and you only need to go through this process once. If you have not registered yet, you can do so via the following link; http://www.ebusinessclub.biz/register
Please Note:
Delegates from organisations registered to the D2N2 Digital Growth Programme are only able to book a place on events located within Derbyshire or Nottinghamshire.
We can only accommodate one delegate per organisation on this workshop.
15 January 2019