No Mow May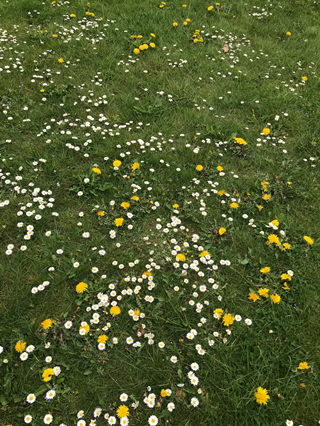 You may have noticed that we have not cut some areas of grass. Don't worry we've not forgotten it, it will just be cut less often and later in the year. It's part of our Action Plan for Nature and also links to the national Plantlife "no mow May" campaign, to help support plants and pollinators which are both in sharp decline.
The Action Plan for Nature – What is it?
The Council's 'Action Plan for Nature' has been produced in partnership with Derbyshire Wildlife Trust to support nature recovery across South Derbyshire District. The Action Plan was created ahead of new environmental laws which aim to reverse the decline of nature across England.
Why are areas of grass left uncut within the Council's green spaces?
Within some of our green spaces the Council will be trialling a new method of grass management, where carefully selected areas will be mown less frequently to provide habitat for wildlife. This will encourage birds and a variety of insects. Long grass is also able to capture more carbon and store it in the soil.=
This new method of grassland management will provide an important contribution to the Council's wider ambitions to improve the plight of nature across South Derbyshire and to become carbon neutral by 2030. The Council will however continue to maintain its green spaces so they are suitable for ball games and other recreational pursuits. Longer grass regimes will typically be found under trees or along the margins of green spaces.